Darkoko 
is the romantic relationship between the Apocalian 
Darkstorm
and the anthropomorphic wolf, 
Shoko
. This couple exists in the main continuity.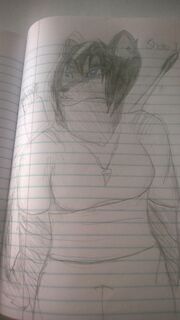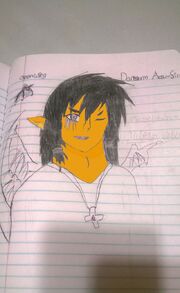 Overview (only DARKEST and Venom can edit this section)
Edit
Relationship Status
Edit
Married; Drak'Vorkata and Drak'Viruni of Apocalia.
Couple History
Edit
(more coming soon, or refer to the character pages...)
Offspring
Edit
Viewer Opinions
Edit
Supporters
Edit
DARKEST PART OF THE STORM
I don't know what to say...
So I'll just be here eating cake. 00:51, November 23, 2015 (UTC)
New subpage here! - http://halfdemon.wikia.com/wiki/Darkoko/RolePlay
Part two - http://halfdemon.wikia.com/wiki/Darkoko/RolePlay_Part_Two
Ad blocker interference detected!
Wikia is a free-to-use site that makes money from advertising. We have a modified experience for viewers using ad blockers

Wikia is not accessible if you've made further modifications. Remove the custom ad blocker rule(s) and the page will load as expected.