Darkstorm-Actu-Sin

Some attributes

First
Family: Mi-Actu-Sin (Mother), Snowstorm (Evil father), Dromeostorm (Evil brother), Frostless Nemaru (Baby sister), Avarki-Actu-sin (Baby brother), Shoko Indrani (Wife), Bakuustorm-Actu-Sin (Eldest son), Tosha-Actu-Sin (Son, deceased), Teniahk-Actu-Sin (Daughter), Terra-Actu-Sin (Daughter), Dameon-Actu-Sin (Youngest son, heir)
Second
Forms: Unholy, Angelic, Nightmare, human
Third
Powers: Apocalian magic, demonic energy, dark magic

Other attributes

Fourth
Aliases: The Demon, Wretch (His father and elder brother), Great Warrior (The Elders), Dark One
Fifth
Counterparts/clones: Darkstorina (Female counterpart), Vashnera (Dark Realm counterpart), Everburn (Evil clone), Demon Darkstorm (Inner demon), Feral Darkstorm


Inner Self: Angelous (Voice of reason), Demonikas (Voice of vengeance/destruction)

Sixth
English Voice Actor: ???


Japanese Voice Actor: ???
Appearance
Physical
Darkstorm was raised and trained by Michael and the other Archangels, so he has a muscular appearance. His training was brutal and hard. He has spiky, pitch black hair and steel grey eyes. His skint one is somewhat tanned, and he has pointed, elf-like ears. Darkstorm also bears pearly white sharp teeth and claws, used for hunting and self-defense. One of his most notable traits is his spiked, black tail and his leathery black wings.
Attire
Personality
Revamp due to the book.
Backstory
Powers, Skills and Abilities
Forms
Feral Form
When in his Feral form, Darkstorm loses all sense of morality and can't tell the difference between friend or foe. Though if the individual's scent is familiar he will either back off or kill them on the spot depending on his experiences with them.
Quotes
"Hate is what keeps the demon inside awake." When he is asked why he hates his inner demon.
"My mother was the most beautiful thing I had ever seen..." After describing his mother.
"I want to never see my father after what he did to me at age 3." Expressing his hatred towards his father.
"I am Darkstorm the Halfbreed, originally Darkstorm Actu-Sin." Introducing himself.
"I can't be slain..." When asked why he survived fatal wounds.
"I am the one who shall keep the multiverse safe, the halfling families will once again reunite with their human counterparts; I will never know the fate of my family."
Game Quotes
"Oh yeah!"- A Rank.
"Better than nothing." - B Rank.
"What? Na'ok!" - C Rank.
"Impossible!" - D Rank.
"Damnit!"- F Rank.
"Failure isn't an option." - E Rank.
"May the wolf guide me..." - S Rank.
"Hey player, less chips more focus!" Fourth wall breaking when idle.
"Human weapons; they have their uses." When using any guns (Terran).
Trivia
He is Drak'Vorkata (Ruler) of Apocalia.
He is admiral of the Yautjan fleet.
Darkstorm's mother was murdered by his father at age 3.
Deep within Darkstorm's subconscious, he has a mental cage built around his inner demon that will only be released once his crucifix is destroyed.
Dark's crucifix is made of a rare white crystal found in Apocalia.
Gallery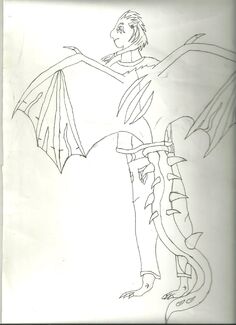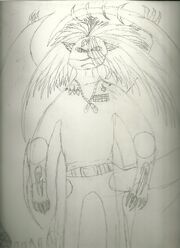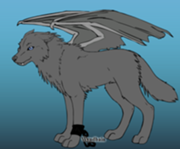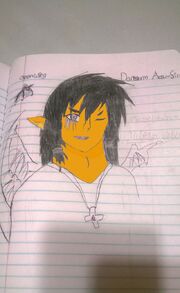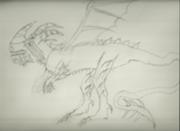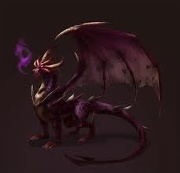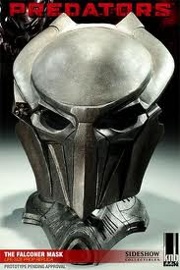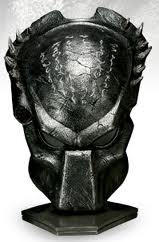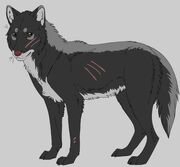 Ad blocker interference detected!
Wikia is a free-to-use site that makes money from advertising. We have a modified experience for viewers using ad blockers

Wikia is not accessible if you've made further modifications. Remove the custom ad blocker rule(s) and the page will load as expected.